Both my parents come from Vietnam and I was born in Switzerland where I was educated. Living in the middle of a combination of eastern and western upbringing, I have always been highly enthusiastic about getting acquainted with other cultures or new traditions; hence numerous travels around the world but also my « curiosity » towards people.  Some may rave about politics or economy, I for my part have always been interested in discovering people.  For me it is like unwrapping Christmas presents when people (adults, teenagers and children) trust me enough to disclose to me their history, what made them become who they are, their likes and dislikes and so on.  It is truly precious to me.  Likewise the way people relate to each other or how relationships build up have always fascinated me.
MY EMOTIONAL JOURNEY
Like many of us, my life has not been a bed of roses: I had my share of hurt, rejection and suchlike. However, despite all the (psychological, physical and spiritual) work I had done on myself, I kept feeling a lot of fears and emotional pain on top of a constant self-questioning and a great lack of self-acceptance and self-confidence.
It is only in 2010 when I finally got acquainted with MN and in 2013 with FasterEFT that things radically changed for me.  Just after several sessions and to my great surprise I kept feeling emotionally lighter and lighter and my life became so pleasurable in various areas that I felt the need to share this sense of inner peace and well-being with others. 
MY PRIMARY PROFESSIONAL JOURNEY
Since my early age, I had always wanted to become an interpreter, but life decided otherwise so instead I became a high school language teacher. And this was definitely a very fortunate « redirectioning » because despite some of its flaws I indeed love my (primary) job. For more than 20 years now I have been teaching English to teenagers and young adults and I still love it.  The contact with the new generation, their energy and enthusiasm about life have always been a real source of inspiration for me.
MY SECUNDARY PROFESSIONAL JOURNEY

For several years, I was content just to be able to educate them on a scholar level.  But then as I came across numerous youngsters confronted with difficulties they emotionally were not well prepared for, I felt helpless as my « scholar » baggage was of no use to them and then frustrated because I felt the need to do more for them, but could not.  Thus, with the hope that maybe I could later on contribute to their education on an emotional level, I found the motivation to sign up for different trainings to become a practitioner in conjunction with my daily job as a teacher.
Learning about different cultures or about people has always aroused my curiosity and so have all other kinds of therapeutic approaches.  Therefore,  I have attended varied seminars and training programmes. In so doing, I had the opportunity to learn about and open my mind to various fields, namely body mind-work, energy work, as well as spirituality.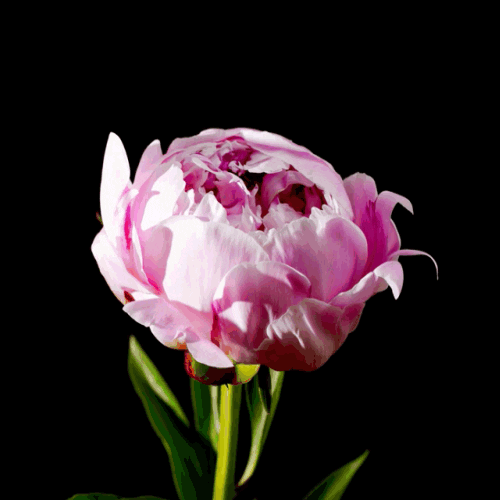 I have been a practitioner for several years now and I am truly thrilled to be of service to people. Whenever people come to me, even though I am well-aware that only they have the power to decide to change things, I am strongly determined to help them release the traumas they have been carrying for too long and  as long as they are motivated, I make it a point to empower them so that they can live the life they have always dreamt of.
.
Méthode Noguès, pratique épigénétique – 2010>2014
Marie-Françoise Noguès (about 420h)
Complete cursus with certification:  Profils I-V; Troubles; Sens des profils; Stades d'Autonomie; Arbres; Journées thérapeutiques de base; Journées thérapeutiques; Cancer; Certification – Modules I-II; Remise à niveau; Thérapie Narrative, …
Michel Saez (72h)
-Practicum en Biogénéalogie; Arbres et profils; Stade d'autonomie
Esclarmonde (16h)
-Psychopathologie (13-16 Nov 2012) 
Ecole Santé (150h)
-Module Anatomie-Physiologie-Pathologie (Jan-June 2012)
Robert G. Smith (216h)
-Level I (16-23 August 2013)
-Level II (21-25 April 2014)
-Heal your Sexual Self (7-12 Sept 2014)
-Heal your body (26-29 Sept 2015)
-Level III (30 Nov-4 Dec 2015)
Manolitan Farolan (about 27h)
-MBSR course: 8 weeks + 1 day of retreat
Eurasia
-a 10 day retreat in Chandolin (August 2017, July 2018);  a 11 day retreat in Chandolin (July 2019);
-a 12 day retreat in Chandolin (July 2021 – July 2022)
-daily practice of meditation
In training:
Self – Compassion (2020>)
-Self compassion for educators (16h) – Kristin Neff
-Self compassion  Kristin Neff, Chris Germer 
The Journey (March 2020>2021)
-Journey intensive experience (3 days) in 2020  ; Conscious Abundance retreat (2,5 days) ; Healing with Conscious Communication (2,5 days) in 2021)
        -The No-Ego retreat (8 days) in 2021
      -Healing with Conscious Communication (2,5 days) in 2021
Theta Healing (November 2021>)
(around 300 hours)
-Basic DNA (3 days); Advanced DNA (3 days); Dig deeper (3 days)
-You and the Creator (9 days); Soul mate (2days); You and your significant other (2 days);
-You and your inner Circle (2 days); Follow your own rythm (4 days); World Relations (5 days)
-Intuitive anatomy (15 days), Family Ties (2 days)